Since its launch in May 2006 as the only Anglo-Polish radio station, ORLA.fm has been proud of many of its staff for the work they have done at the station, and the media and other roles that they have secured thanks to our tutelage afterwards.
Today, we celebrate the achievements of one Dominik Tarczyński, who has been sworn in as one of the youngest Poseł of the Polish Sejm, a member of the lower chamber of the Parliament, whom we welcome back for a special reunion interview with station director George Matlock. Hear it here or on iTunes!
Dominik was a presenter of our lunchtime show on ORLA.fm in Ealing, London since its inception in May 2006, and quickly became a truly popular member of my staff and much loved by our audience. His quick-talking wit and sense of punctuality made him perfect for radio, and he remained loyal to us even as others plotted copy-cat Polish radio stations in the UK.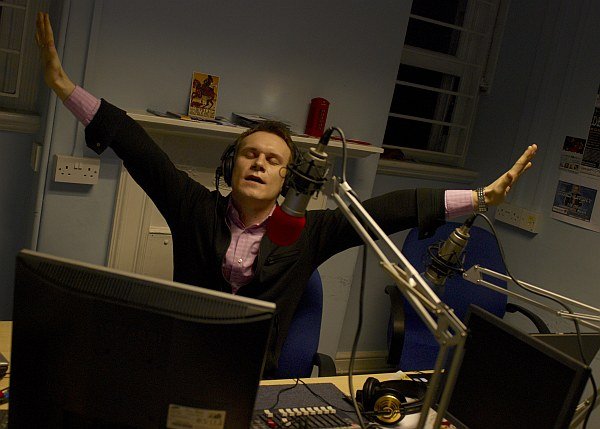 Always politically-literate, we were certain Dominik was destined for great things whatever he chose to follow. After leaving ORLA.fm before 2009 Dominik joined Polish state TV broadcaster TVP in the Kielce region. His career and status continued to flourish. Although he later left TVP we knew he would again appear in an interesting new guise.
In last month's Polish parliamentary elections which swept the eurosceptic PiS (Law & Justice) party back into government, Dominik stood as a PiS candidate in świetokrzyskie – Kielce and won.
According to the Gazeta.pl forum: "Według informacji TVP Tarczyński ostatnio pracował w rozgłośni polonijnej Radio Orła (powstałej 18 maja 2006 r.) w Londynie. Tarczyński był współtwórcą stacji i jednocześnie szefem informacji. Biuro prasowe TVP informuje też, że Tarczyński jest reżyserem i producentem filmów dokumentalnych."
I can wholeheartedly confirm that Dominik was a presenter and also briefly news editor at ORLA.fm.
Whether listeners voted for him or not, we know that Dominik will always put his constituents and Poland first, and we wish him great success in public service.
George Matlock, Director, ORLA.fm, London
All photos of Dominik Tarczyński as DJ at ORLA.fm in January 2007, London.
© ScriptEase Ltd 2021. All rights reserved