ORLASounds is a service from bi-lingual Anglo-Polish Radio ORLA.fm, which began broadcasting from London in May 2006.
A team of professional journalists, radio producers, presenters, and audio specialists have between us more than 50 years' experience in our fields. ORLASounds launched in 2010, tapping into those skills which brought you the popular radio station with adverts for household brands as well as programmes now available as podcasts. You can hear a selection of these above the ORLA.fm logo.
Want to hear some of our voices? CLICK HERE. The spoken word has power.
Since 2004, up to 1.5 million Poles have come to the UK and Ireland. The vast majority stayed despite the challenging jobs market.
You value them because they work for you, they study at your college, they buy your products, and they visit your landmarks.
An enormous market for you.
But unless you are understood, you can't tap it to best effect.
That's where we come in.
We help you train them at work, provide learning aids, informative audioguides. We can even translate the text you send to us before recording.
We help you reach Poles. Good for them. Good for you.
Our offers are unique and competitive.
Details of each service can be found at the top of this page.
Read an illustration of our services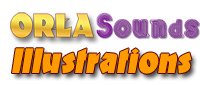 Or Click on the PDF to download an illustration.





Don't have Adobe Acrobat to read this document? Install it free from ADOBE.
info@orlasounds.co.uk
0844 5454 303 select option 1